Well, I rolled the roof off of my shed last night and noticed that over the winter some of the columns have shifted in the runoff so the 600 lb roof seems to have a real possibility of a sidewise excursion through the neighbour's fence at any time. I think I might have to move this project to the front burner, demo the shed and use the materials for a micro-observatory for my 10″ gear!
One thing I've seen in the interim is using large drawer slides for the roof, rather than running off the roof onto an external frame. A fellow on Facebook who just completed a project like this used sliders that handled up to 250lb… it would seem to solve some security issues with being able to raise the roof while closed. I'll decide shortly which way I want to go.
Above is the latest version with a runoff roof. Below is a side image showing the pier and two big bolts embedded in concrete to prevent the building from taking legs and walking away when it's put out in some dark site.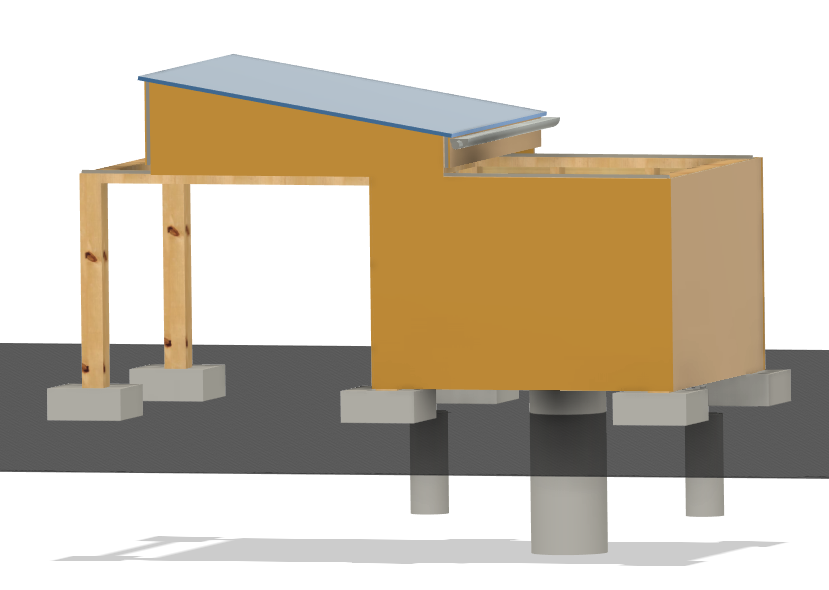 Next is a view with sliders.